Winter Shop Update
The last update of 2023 is here!!! My heart is so full of the amazing gratitude for you all that have being with me on this amazing journey. So won't you please join me Friday December 1st at 8pm est time, for our Winter Shop Update. As usual, I have pick up available for you at the YLNI Farmers Market. Please check out the Show schedule at the bottom of this page.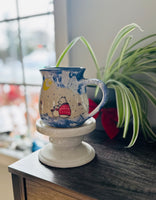 New Year, New Things Are Happening
It has been three years since I had my world flipped upside down and made my passion into a full time career. Looking back at the fear, struggles and growing pains has brought me through so much. Looking forward to 2024 there is so much to express in the changes and new chapters of my small business. Make sure to Follow this Journey through subscribing to my email, and social media too. Thank you!
Claypaws Collection
This collection is back with more items coming. The first update will be Sunday November 5th at 6pm est. Some of these items will be a portfolio style allowing you to see what will be coming to conventions. Please continue to check out our Twitter Page for more updates on conventions we are attending.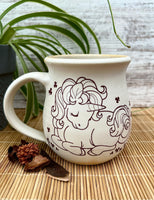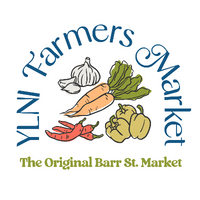 Shop Locally
Find us at these Locations:
Fae's Cabinet 3210 Crescent Ave., Fort Wayne, IN 46805
3 Rivers Soap Co. 1935 E State Blvd, Fort Wayne, IN 46805
Dancing Eye Gallery 101 N Center St., Northville, MI 48167
YLNI Farmers Market 1501 E Berry Street, Fort Wayne IN 46808 See Dates Below to Find Us
Show Schedule
October
YLNI Farmers Market
Saturday 7th, 14th and 28th
9-1 pm
1501 E Berry St
Fort Wayne, IN
_____________
November
_______________
YLNI Farmer Market
Saturday 4th, 11th, 18th and 25th
9-1pm
1501 E Berry St
Fort Wayne, IN
______________
December
YLNI Farmers Market
Saturday 2nd, 9th and 16th
9-1pm
1501 E Berry St
Fort Wayne, IN
___________________________